BZ's Berserk Bobcat Saloon Radio Show, Thursday, 8-2-18 with Sir KEN McCLENTON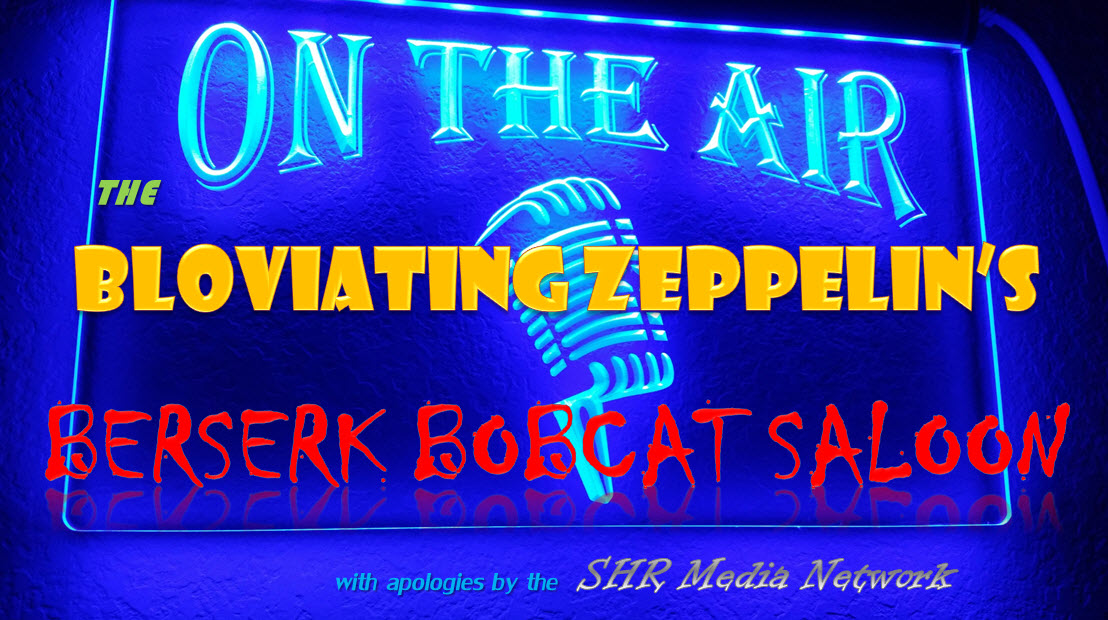 Featuring Right thinking from a left brain, doing the job the American Media Maggots won't, embracing ubiquitous, sagacious perspicacity and broadcasting behind enemy lines in Occupied Fornicalia from the veritable Belly of the Beast, the Bill Mill in Sacramento, Fornicalia, I continue to proffer my thanks to the
SHR Media Network
for allowing me to utilize their studio and hijack their air twice weekly, Tuesdays and Thursdays, thanks to my shameless contract — as well as appear on the
S
ack
H
eads:
A
gainst
T
yranny Show every Wednesday night.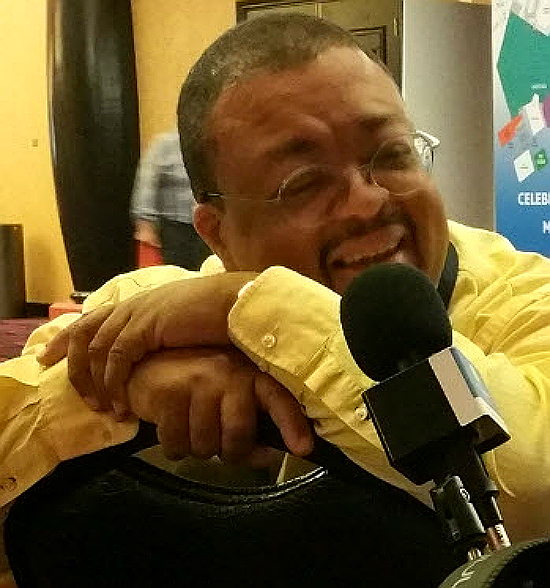 Tonight, I had the distinct and honorable pleasure to speak to the owner of TECN,
The Exceptional Conservative Network
,
Ken McClenton
.
Hour 1:
BZ spoke to
Sir Ken
about Freedom Fest,
Ken's
kindness with regard to allowing BZ on his show every Monday, about the scurrilous pecuniary habits of Shaun and Clint, and about polls. From his vantage point in DC,
Ken
thinks that polls are shaded low and that Trump's approval ratings are in fact
much higher
. This is obviously great news from someone who should know. "America loves being great," Ken said.
Trump won on NATO, he won on tariffs, North Korea and, now, China is making back-channel noise regarding tariffs. Then the media: "The media today is nothing more than an extension of the Marxist-Socialist-Communist pursuits of authoritarian regimes known as the Democrat Socialist Party of America." And yes, some of the press
is
the enemy of the people.
Conservative blacks are paying a price in America. Ken has paid a personal price for his Conservative stance. "When you don't line up with the plantation mentality."
Ken predicted that Trump would win all 10 of the states that he needed to win. 20% of black men will vote for Trump in 2020, as well as black women. That's a helluva prediction. Ken makes this prediction: Leftists are worried about 2018 as well as 2020. Leftists are triggered. There are many, many people who are silent who will vote for Republicans in November. Kavanaugh will be confirmed.
Hour 2:
I talked about the Plan B Calexit strategy. Let's kick all the Caucasoids out of the state. Not kidding. Mueller lies. The FBI lies. The Alphabet Agencies lie. Why should Tony Podesta acquire ANY amount of immunity?
If you care to
listen
to the show in Spreaker, click on the yellow button at the upper left.
Listen to "BZ's Berserk Bobcat Saloon Radio Show, Thursday, 8-2-18" on Spreaker.
If you care to watch the show on the
SHR Media YouTube channel
, click on the red start button below. Please
SUBSCRIBE
to the SHR Media channel. Please NOTE: For DISH subscribers: your Hopper has recently been wired to play YouTube videos. You can now toss ol'
BZ
onto your massive flatscreen TV and watch him in all of his obese, biased and politically-execrable potty-mouthed goodness! For free!
Moreover, if you care to watch the show on the
SHR Media Facebook page
(in glorious color),
click right here
. Kindly
LIKE
us on Facebook. You can
FOLLOW
us on Twitter @SHRMediaGroup. Please
FOLLOW
ol' BZ @BZep. Thanks so much.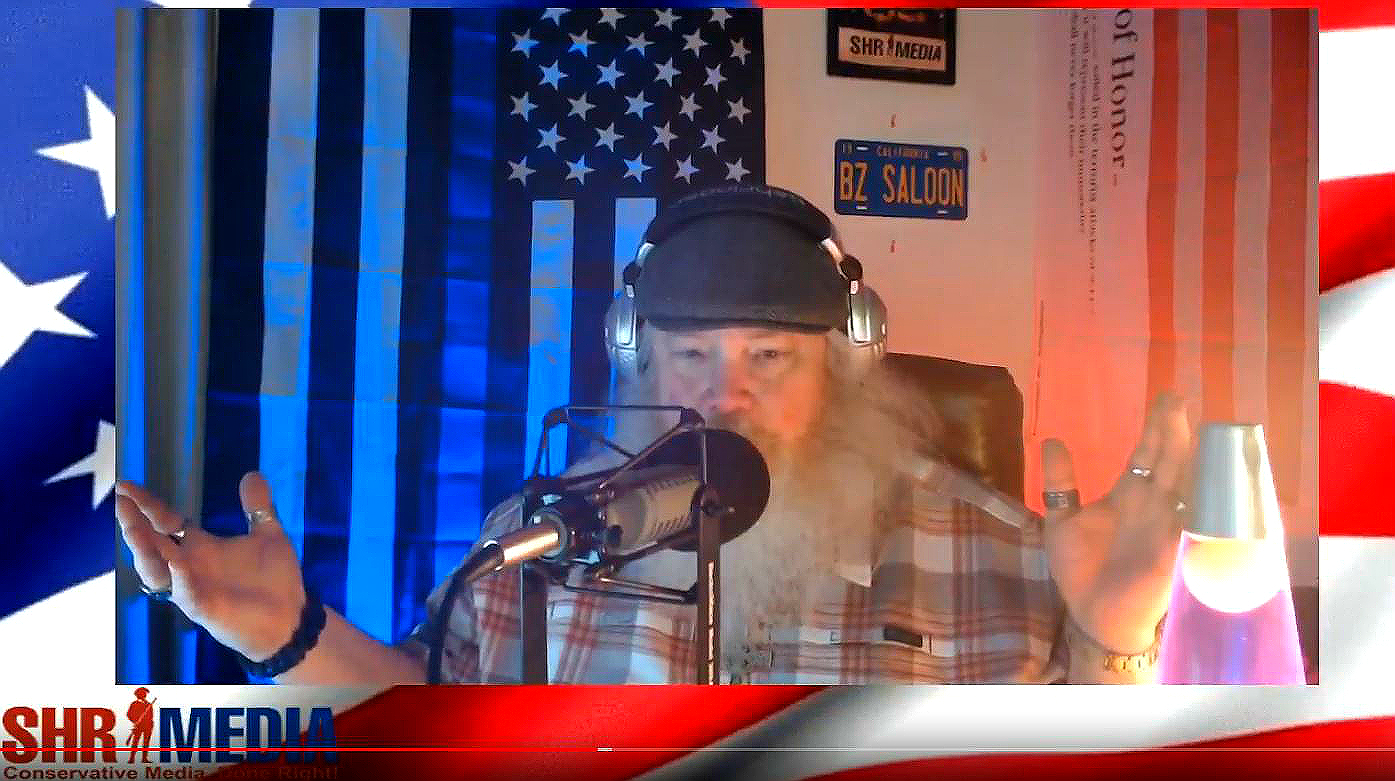 Please join me, the
Bloviating Zeppelin
(
on Twitter
@BZep
, Facebook as Biff Zeppe and the
Bloviating Zeppelin
, and on
Gab.ai @BZep
)
, every Tuesday and Thursday night on the
SHR Media Network
from 11 PM to 1 AM Eastern and 8 PM to 10 PM Pacific, at the
Berserk Bobcat Saloon
— where the speech is
free
but the drinks are
not
.
As ever, thank you so kindly for listening, commenting, and interacting in the chat room or listening later via podcast. Please remember that
BZ
can only monitor one chat room, the
SHRMEDIA.COM
chat — though there is chat available on both Facebook and YouTube. Come on over to the SHR chat room where you'll meet great friends!
Want to listen to all the Berserk Bobcat Saloon archives in podcast? Go here.
You can listen to the show here on Dan Butcher's High Plains Talk Radio page.
Want to watch the show live on Facebook? Go to the SHR Media page on Facebook here.
Want to watch past Berserk Bobcat Saloon shows on YouTube? Go here.
Want to watch the show on High Plains TV? Go here.
Thank you one and all for listening, watching and supporting the SHR Media Network:
"Conservative Media Done Right."
BZ